Strategic Business Plan 2018-2021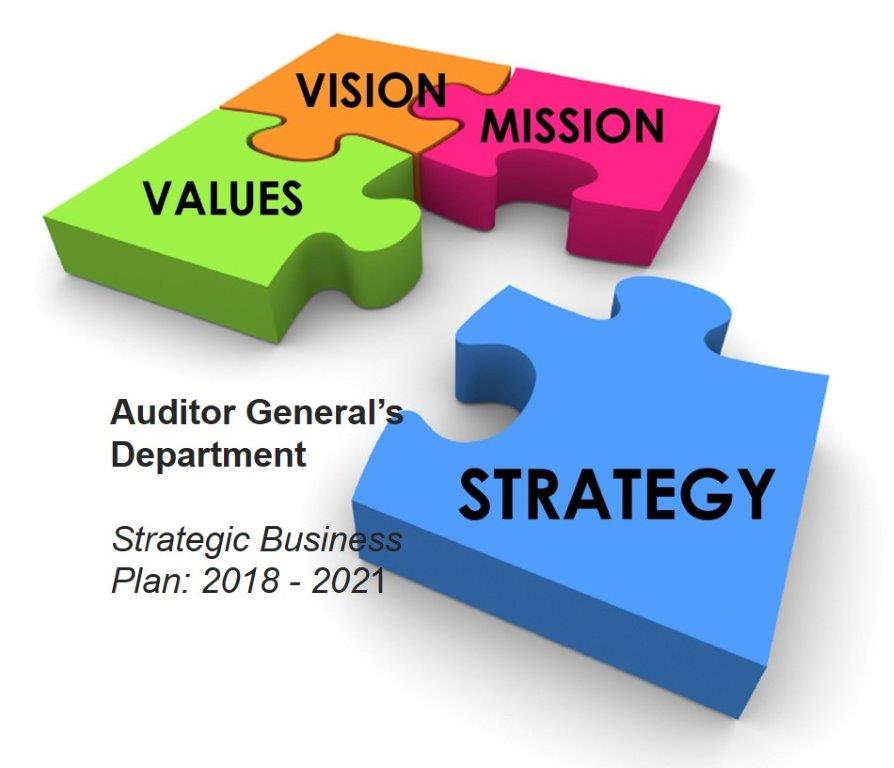 The Auditor Generals' Department Strategic Business Plan for the 2018 – 2021 financial years seeks to
build on:
The AuGD's key strengths, which are, clustered around its internal organisation, specifically with
regard to our leadership, human resource management, financial management and internal
communications functions.
The Strengthening of our audit activities covering our financial, compliance and performance audit
functions with the intention of making improvements in the planning of the audit activities and in the
more consistent application of international audit standards across the AuGD's work.
Improving our interactions with stakeholders to deliberately seek ways of communicating the results
of our audits to the general citizenry.
Several of the indicators detailed in this plan have been taken from the Supreme Audit Institution Performance Measurement Framework (SAI PMF), a tool developed by the International Organisation of
Supreme Audit Institutions (INTOSAI). The results of the SAI-PMF review will be posted to the AuGD's
Website and will be included in the Annual Report for 2016/2017 as soon as IDI gives the final approval.
These indicators will form the basis for monitoring and determining the Department's achievements
against its five objectives.
Click for full plan: Auditor Generals Department SBP 2017