RJRGleaner Honour Awards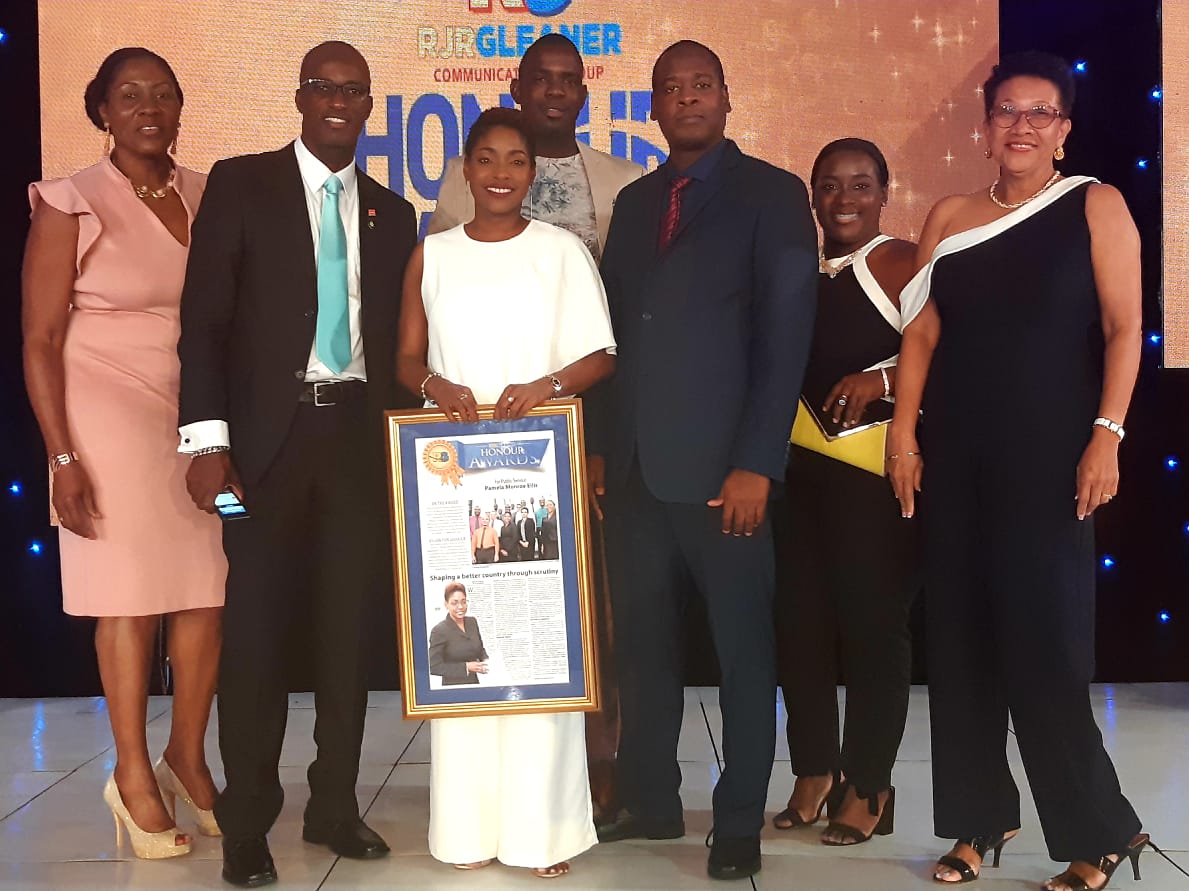 The coveted RJRGleaner Honour Awards had its official presentation ceremony at the Jamaica Pegasus Hotel on February 20, 2019, where the winners in various categories are presented with their awards. Among the awardees was Auditor General, Pamela Monroe Ellis. Mrs. Monroe Ellis was presented with her award for top honours in the category of Public Service for her outstanding and stellar contribution to the Jamaican society.
In an exposé conducted by the RJR Gleaner Group upon Mrs. Monore Ellis being named top awardee in her respective category, she expressed sincere gratitude for the recognition. In doing so, she emphasised that while she may have won the award, her winning was as a result of the excellent teamwork within the Auditor General's Department. In underscoring this position, Mrs. Monroe Ellis stated, "This RJR Gleaner Honour Awards means a lot to me because it is a recognition of the work of the members of this Department [AuGD]. It is a recognition that hard work, though presenting its challenges, will eventually at some point in time make its impact and at least be recognised. We can feel satisfied if our audience contributes to change in a meaningful manner."
The RJR Gleaner Honour Awards is an annual event that recognises and award individuals who made a significant contribution to the Jamaican quality life, whether as an individual or through an office.  A selected panel of independent judges determine the winners in each category.