Urban Development Corporation (UDC)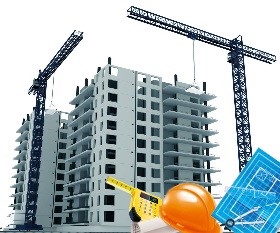 Entities
Urban Development Corporation (UDC)
Audit Type
Performance Audit (including follow-up)
Sector
Urban Development and Renewal
Theme
Governance, Project and Resource Management
UDC's vision is to be the leading urban and rural development agency in the Caribbean. Its core business objective is "making development happen through the planning and implementation of comprehensive development projects and programmes." To achieve its role as the nation's main urban developer and rural development agency and facilitator, UDC's owns significant assets through which commercial activities are undertaken.
The performance audit will determine the extent to which UDC has implemented the recommendations made in the AuGD's 2012 Performance Audit Report and will examine how effectively UDC has managed its assets, to ensure sustainable national development and the economic viability of the Corporation.
Conducting a follow-up audit would allow the Auditor General's Department (AuGD) to determine whether the actions were taken by UDC were adequate, effective and timely in a context where failure to implement the recommendations could lead to significant financial exposure. In addition to the follow-up, a performance audit on the effectiveness of UDC's asset management would allow us to determine whether UDC is cost-effectively optimizing the return on assets in its charge.
Consistent with the AuGD's thematic approach to address areas of concern expressed by citizenry and parliamentarians, the audit will seek to contribute positively to UDC's financial management and improve governance, transparency and accountability in its operations. It would also assess UDC's contribution towards achieving Vision 2030's National Outcome No.  15: Sustainable Urban and Rural Development, through actions taken to stimulate urban regeneration, infrastructure improvements, and investment opportunities as well as creating vibrant and diversified rural areas.
The audit report has been suspended due to outstanding information from UDC, related to: audited financial statements, annual reports, valuation reports as well as the transfer of lands to the Jamaica North South Highway Company.
Your comments relevant to our study may be useful and can be communicated by completing the relevant fields on our feedback form or email us at audgen@auditorgeneral.gov.jm. Please note that we may not respond to you directly due to the volume of information we receive.